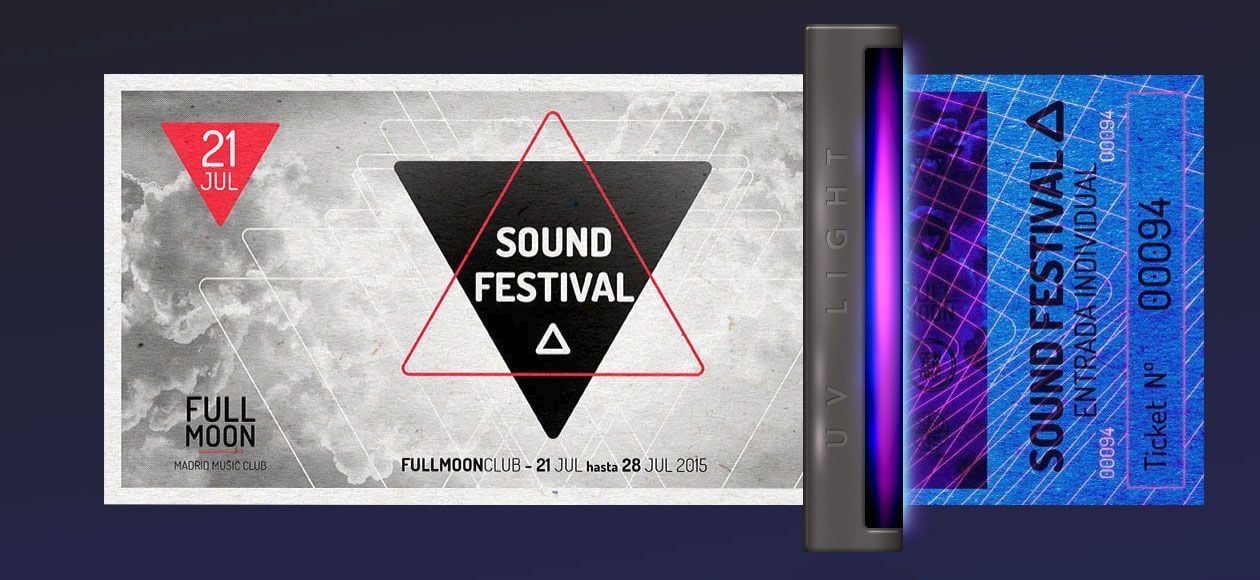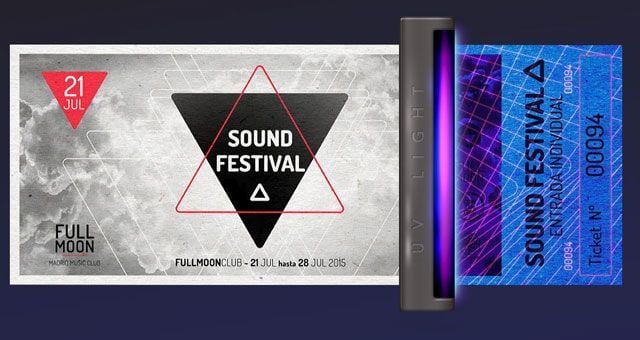 Benefits
When we need to verify and validate the authenticity of a document and detect possible falsifications, we can use invisible ink as one of the most important and popular resources used in digital printing.
It has great utility for security documents, tickets, passes, identification cards, etc. Ultraviolet light reactive inks also serve to highlight certain exclusive properties that allow identification, tracking purposes and proof of ownership in case of loss or theft.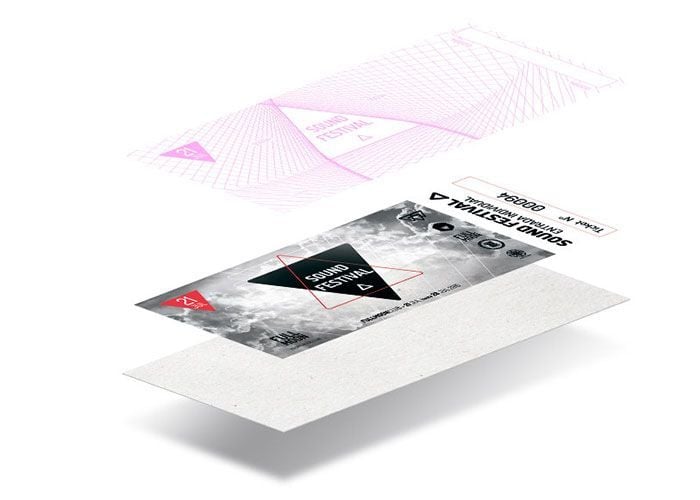 Specifications
The ultraviolet ink used in the printing of documents (HP Indigo ElectroInk UV Red), when receiving the ultraviolet light, will show the printed parts in a bright and reddish phosphorescent tone. Although there are other colors, we use this one because it is the most standardized in digital printing.
Requirements
UV invisible ink is applied as one more ink in the printing process. When you design the document, where you are going to apply this ink, you must take into account that you will have to create it with two layers. In one the final art will be the one that will be printed in the usual way in CMYK and in the other layer is where you will add the text, figures or images using a flat ink.
Try to avoid, insofar as possible, degraded, especially in those areas where the UV ink is to be applied where a mass of a dark color exists.
Comments
This type of reactive ink is also known as transparent or invisible ink because with normal light it is almost imperceptible, and only when it is exposed under the light of a 250-370 long wave ultraviolet (UV) lamp, will it show the printed parts in a bright phosphorescent and reddish tone. You can print any text or image on paper or any other type of support. When you have to apply UV ink to your designs, as far as possible, try to use porous papers for printing, they are more appropriate for this type of work.